Intertwined within Legacy and covering more than 20 per cent of the community, the scenic reserve measures more than 300 acres and is fully protected by WestCreek. As a result, you will never see the land being altered or developed as we ensure the reserve remains a beautiful part of the community forever.
Explore 365 Days a Year
The environmental reserve is open for you and your family to explore no matter the season! During the winter months, take on some snowshoeing with some friends or family by venturing down the trail and discovering the beautiful frozen creek that runs throughout the reserve. The spring season is a great time to uncover the flourishing beauty of nature as the streams start flowing throughout this picturesque forest.
You will find, while making your journey throughout the fully paved trails on top of the environmental reserve, some benches are thoughtfully placed to always offer ideal views of a peaceful nature. Picnics are fun to have during warm summer days, which is why you'll find large, covered tables throughout the trail as well.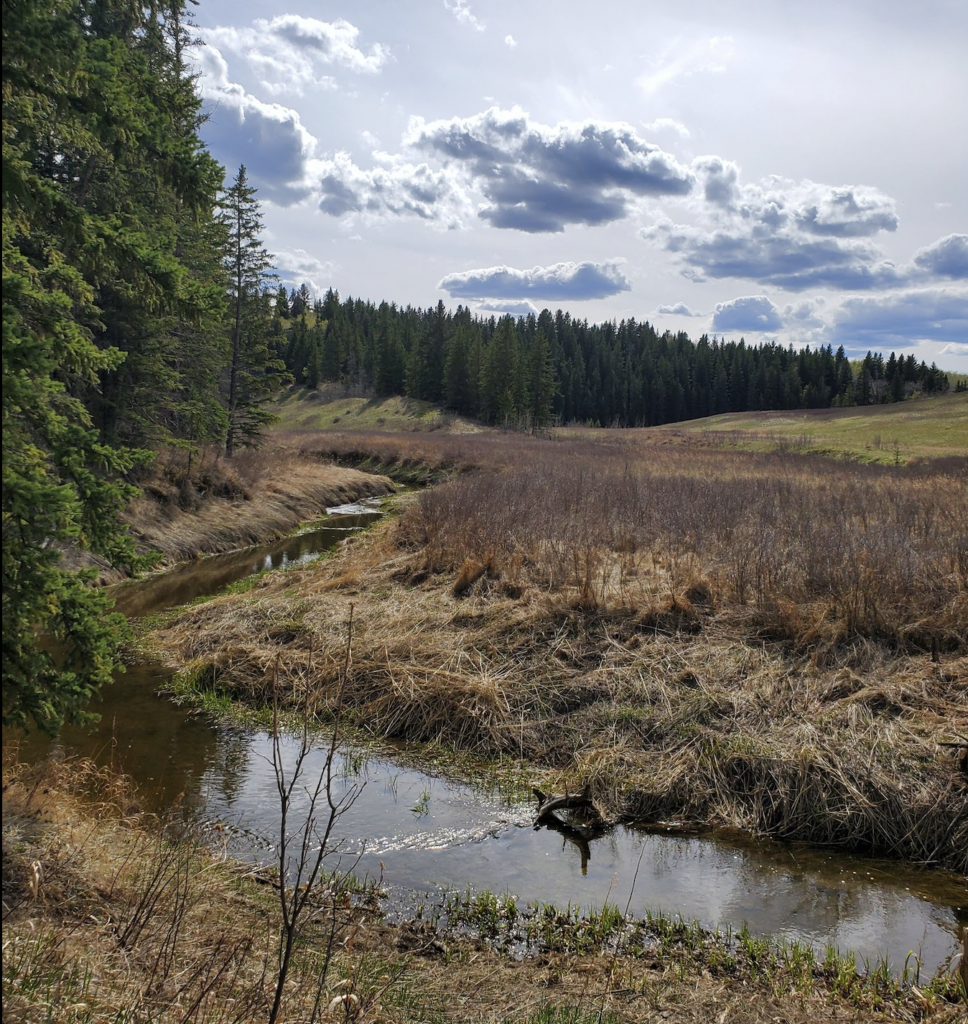 Discover the four-kilometer trail that brings you through the south-most side of Legacy's community edge. A great trail for walking, running or biking, the 58-minute route guides you through the natural beauty of the environmental reserve we oh-so love.
The reserve is easily accessible all throughout the community of Legacy, bringing our residents closer to nature through a series of interconnected pathways and trails. Once the community is fully complete, you will find more than 20 parks and 15 kilometers of pathways connecting each unique portion of Legacy to one another, making the natural reserve always quick to access!
Nature at your Doorstep
Estate lots of phase 14 and move-up amenity lots in phase 32 offer a multitude of opportunities for you to build and customize your next new home close to nature. With some lots backing onto the environmental reserve in both phases, you can spend time in your backyard enjoying private wooded views. Visit our lot map to discover which lots in Legacy will best suits your lifestyle.