Environmental sustainability is at the cornerstone of Legacy, a Westcreek Development community located amidst the rolling foothills of south Calgary. The meticulously planned and beautifully built community of Legacy has continued to expand its offerings for potential homebuyers while ensuring that the environment remains a beautiful part of the community forever.
Unique areas within the desired southeast community offer something for every buyer. From the estate homes on the Ridge that back onto the 300-acre environmental reserve to move-up homes in The Woods, a new Phase that offers wooded lots and triple-car garage options. In addition, there are condos, townhomes and laned homes that are perfect for a young family, or even a first-time home buyer, Legacy has something to offer for everyone's price range and product type.
"From Condos all the way to estate homes the community offers a product type for everyone and their budgets," explained Meagan Baker, Marketing Coordinator with WestCreek Developments. "We find that many Legacy residents continue to move within the community as their needs change. Whether that is moving into a bigger home for a growing family, to even helping their aging parents finding a space that might a little less maintenance."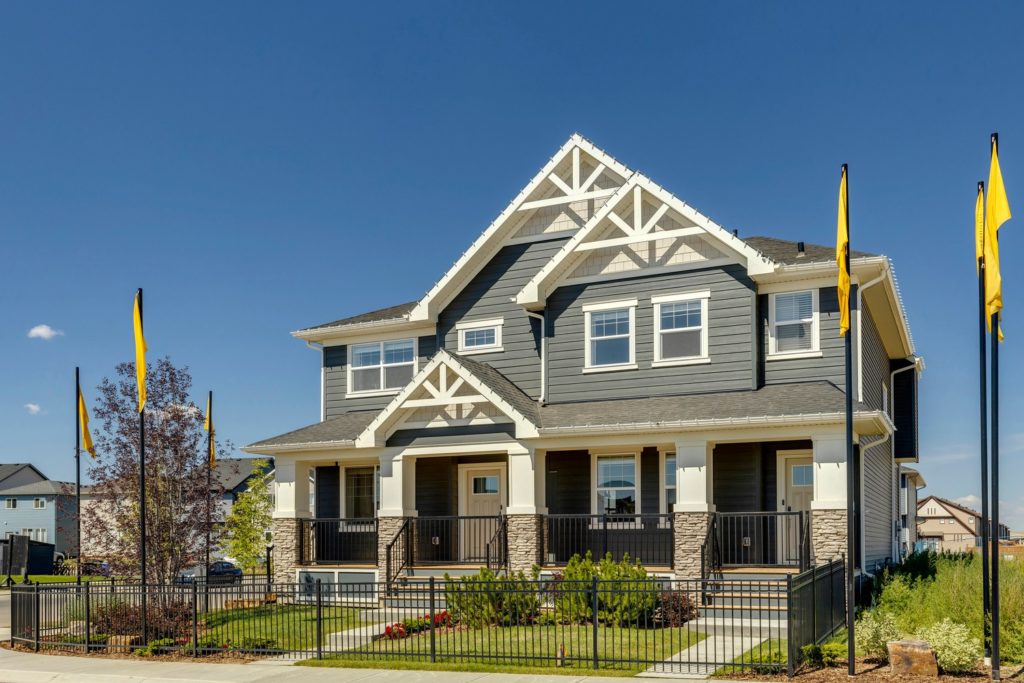 Legacy continues to add new phases and product offerings ensuring that there is truly an option for everyone. Legacy features laned, duplex and move-up homes that either back onto greenspace or are just steps from parks and playgrounds. An abundance of bike paths that wind throughout the community as well make it safe for families with kids to explore their community and truly experience the wonder that Legacy has to offer. Then there are both move-up and estate home options that back onto the Ridge ensuring that your home wouldn't back onto anyone else's.
"We just released Phase 14 – an Estate and Move-Up home phase. The estate lots are some of the biggest estate lots in Legacy to this date. Offering 50ft wide home options that back on to the Ridge which is the environmental reserve," said Baker. "In addition, we released Phase 25 which featured a combination of duplex and move-up homes. Legacy hasn't offered duplex homes for over two years. So that was exciting to start again. We are also hoping to bring on a few more additional phases before the end of the year to ensure a variety of lot options in the different product types."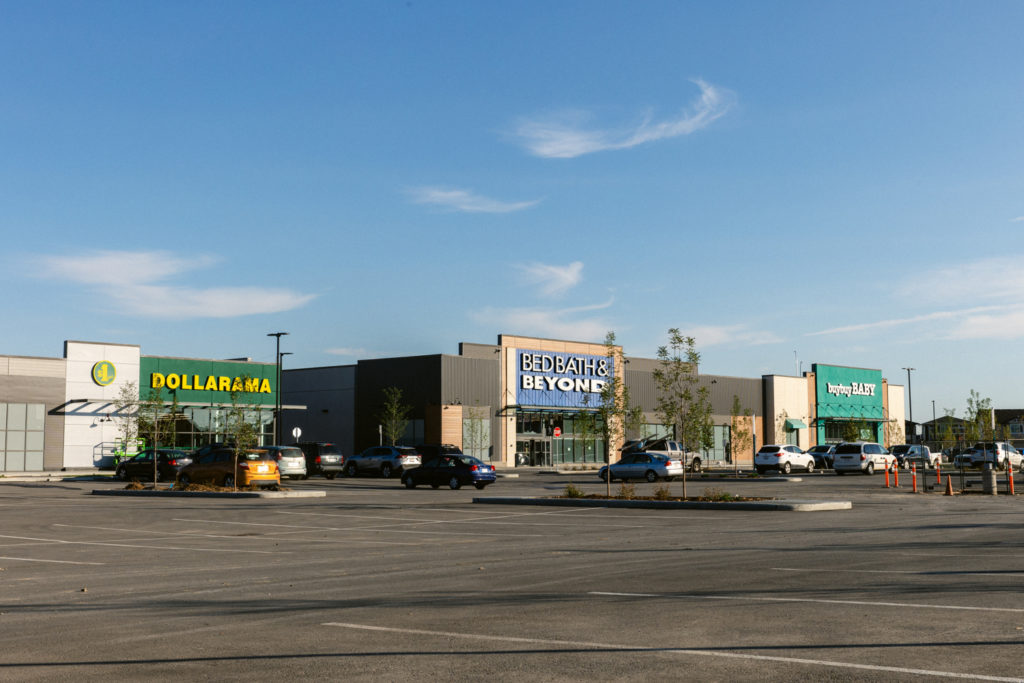 Legacy's also offers commercial centres that will feature over 1.7 million sq ft of retail shops, restaurants, and entertainment. Legacy Corner and Legacy Village feature a wide range of options for dining and shopping, as well as local services such as dental and medical. New retail developments Township and Legacy Grove have also recently opened, providing the convenience of having everything residents could possibly need right in their own neighbourhood.
"Both Legacy Township and Legacy Grove are officially open. Both commercial spaces are continually adding onto the list of new or upcoming retailers. Many of the Legacy residents are so excited to have Township finally open. Especially as it brings Sobeys the first grocery store within the community," said Baker. "From Winners, bubuy Baby, Bed Bath & Beyond, to Dollarama, Starbucks, A&W and much more. We like to say that you really are just '5 minutes away' from anything you may need."
For more information on this amazing community visit https://legacylife.ca/ today.