When shopping for a new home, you're also shopping for a new community. Once you've settled on a quadrant of the city, how do you choose between one community and another? In our master planned community of Legacy, each and every detail is planned to compliment the community and elevate resident's everyday lives. Continue reading to learn how the architectural controls in Legacy ensure the continuity of Legacy's elegant architectural style.
A Classic Style for Every Home
Architectural controls are rules that outline the way homes should look within a community. These rules maintain a shared style and aesthetic harmony throughout a community. When traveling through Legacy Gate, you'll notice that the various duplexes on both sides of the road have a similar feel but different styles. Our community guidelines allow residents to choose from a variety of exterior styles and themes including Arts and Crafts, Tudor, Colonial, French Country and Prairie. These styles all play into creating the unique community design and classic styled architecture within the community.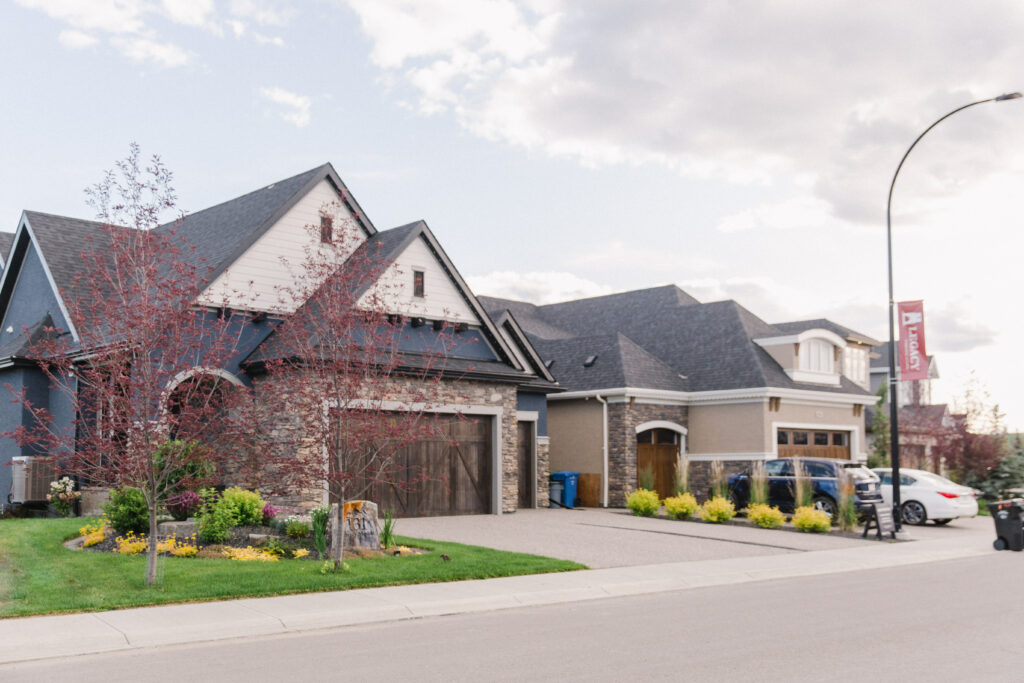 We highly encourage every homeowner to express their individuality through details such as elevation color, roof styles, trim, masonry, front door style material choices and accent colors. An example of an architectural control in action is this sample of WestCreek's architectural guidebook for Legacy:
"Legacy will encourage a variety of colors for main walls with unique contrasting trim and contrasting accent colors. Dark tones with contrasting trim and corner boards are required. Corner boards should be a contrasting color, when possible, to the main wall color."
These guidelines permit homebuyers to choose from a broad spectrum of elements to create unique homes filed with architectural character.
Importance of Landscaping in Legacy
Residents of our community take pride in maintaining Legacy's elevated classic design. A distinctive feature of our community lies within our fully landscaped front yards, leaving every home beautiful inside and out. Each home lot is separated by cohesively chosen classic fences and classical stonework featured on the main arteries of our community. Trees and shrubs also compliment the walkways of Legacy, creating a beautiful cohesive community.
Check out this video to discover the beauty of our community:
Elegant Community Features
In Legacy, our classical style can be found everywhere. You will find a variety of elegant stonework accents throughout the community as well as unique entry features in our estate and semi-estate communities of The Ridge and The Woods. Paved pathways throughout the community and central community artwork such as the Clock Tower, Jane Seymour's Open Hearts sculpture and Legacy's Sundial carry the unique character of Legacy to every corner of the community.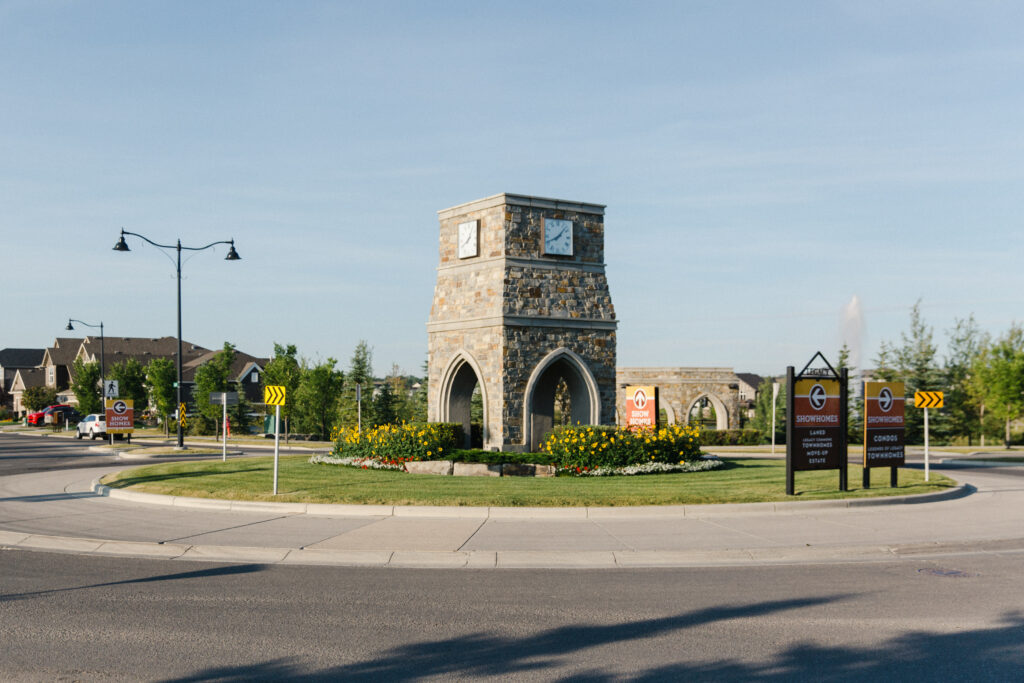 To put this vision into reality, WestCreek joined forces with Calgary's top builders; Brad Remington Homes, Shane Homes, Trico Homes, Look Master Builder, Jayman BUILT, Luxuria Homes, Sterling Homes, Crystal Creek Homes, Morrison Homes and WestCreek Homes.
Aligned with WestCreek on the architectural vision of Legacy, these builders appreciate the unique qualities of the community. Discover more of Legacy's timeless design and amenities here.