Nestled in the picturesque foothills of south Calgary, the expertly planned and beautifully built community of Legacy offers enduring living for any stage of life. Timeless stonework defines Legacy's unique architecture and the elegant entry features and central clock tower showcase Legacy's classic style, which has inspired the look of the entire community.
Unique Areas Within the Community Offer Something for Every Buyer
From the estate homes on the ridge that back onto the 300-acre environmental reserve to move-up homes in The Woods, a new phase that offers wooded lots and triple-car garage options. In addition, there are condos, townhomes and laned homes that are perfect for a young family, or even a first-time homebuyer, Legacy has something to offer for everyone's price range.
A True Four-Season Community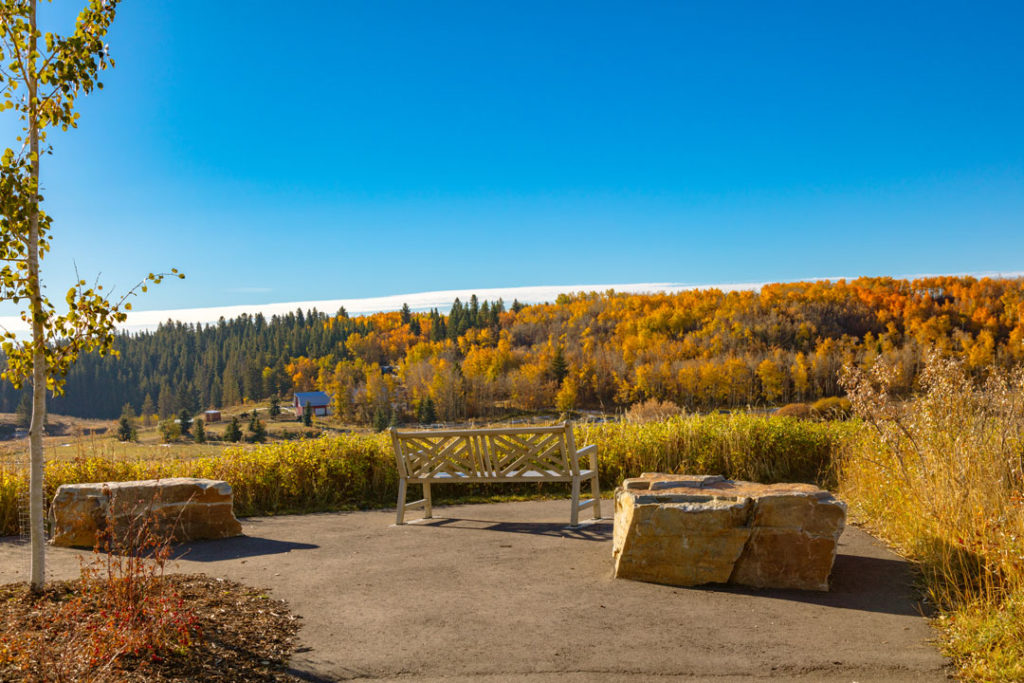 A true four-season community, some of the amazing community features are all the walking paths, parks, picnic areas and recreation opportunities such as soccer and baseball fields for the summer and many places to wander. The Legacy Residents Association (LRA) installs a skating rink for residents to use in the winter, providing another opportunity to get outdoors and embrace the beauty of the surrounding area. The LRA also offers a community garden for residents to get involved in the spring and summer. When Legacy is complete there will be 15 km of walking paths, so you will be able to walk from one end to the other without leaving a bike path or green space. Pine Creek Valley to the south includes 300 acres of developer-protected environmental reserve.
"WestCreek Developments really focuses on the sustainability and preservation of the natural environment and that is why it is an important factor we consider every time we build a new community," said Meagan Baker, Marketing Coordinator with WestCreek Developments. "It all starts with the land. We understand the importance of maintaining its natural landscape for the future. That's why in many of our communities we choose to preserve areas of the natural environment, rather than use it for development, and a good example of that would be the environmental reserve in the community."
Endless Shopping and Services for the Whole Family
Legacy also offers commercial centres that will feature over 800,000 sq ft of retail shops, restaurants and entertainment. Open now, Legacy Corner and Legacy Village feature a wide range of options for dining and shopping, as well as local services such as dental and medical. Township and Legacy Grove, opening in 2021, will feature a variety of department stores, local retailers, restaurants, coffee shops and services such as childcare, medical, dental and banking.
"Right now we are looking forward to seeing the community's newest phases being built out and having all the new homeowners make Legacy their home," said Baker. "Not to mention we are excited to have both Legacy Grove and Township open their sites in spring. There are so many retailers that we know our current and upcoming residents are eagerly anticipating."
For more information on the latest community updates make sure to follow us on Social Media: