Legacy's front-drive homes feature full-sized garages and spacious floorplans engineered by Calgary's best home builders.
The true North American classic. The – oh-so familiar – move-up homes we've grown to appreciate over the decades and now think of as the standard for suburban quality family living. The single-family homes in Legacy are a popular choice among growing families looking for great homes at great prices. Legacy homes are close enough to the city centre, yet far enough to live next to pristine nature in a community filled with outdoor recreation, modern amenities, shopping and endless possibilities.
Welcome to the land of front-drive homes in Legacy, a South Calgary community by WestCreek Developments.
Bespoke Homes That Speak For Themselves
Founded by the Ferraro family in 1978, Calbridge Homes designs, engineers and builds beautiful and unforgettable family homes in and around the Calgary area. With thousands of designs and materials to choose from, the 78 Design Studio by Calbridge Homes offers future homeowners a unique opportunity to fully personalize their new home by working with an exclusive team of interior design professionals. Best of all, the 78 Design Studio services are included at no extra cost to all Calbridge clients.
Experience the Real Thing
Located at 412 Legacy View SE, the Fusion model showhome features an open concept main floor with an open-to-above feature as well as an upper-level bonus room, and stands at impressive 2,287 sq ft. With 3 bedrooms, 2.5 bathrooms and a two-car garage, this home is sure to offer just enough living space for years to come.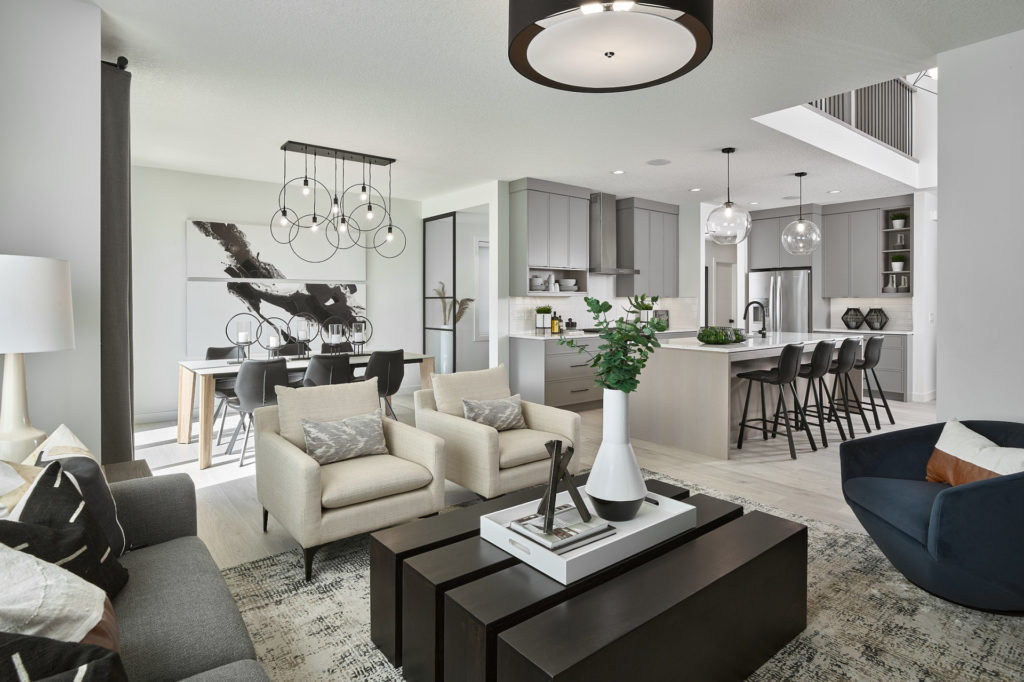 Clean Energy – Efficient Homes
As a trusted 21-time "Builder of the Year" in Alberta, Jayman BUILT builds homes designed to help you save up to $1,152 annually on water and heat, while also providing fresh, clean air and protecting the environment. Starting from the $500s including home, lot and GST, these front-drive homes are engineered to maximize your monthly energy savings while not compromising on any of the materials used. Plus, all Jayman BUILT single-family homes come standard with $16,000 in energy-efficient inclusions, including solar panels – at no extra cost to the homeowner.
Get Back To Nature
Located at 33 Legacy Woods Circle SE in the spectacular wooded enclave – The Woods – the Grayson 30 showhome is a great example of Jayman's home building excellence. Romantically surrounded by pristine Aspen trees, this model boasts an elegant elevation with modern finishes and spacious layouts across all 3 bedrooms, 2.5 bathrooms and a two-car garage. To visit this Legacy Woods showhome, book your appointment here.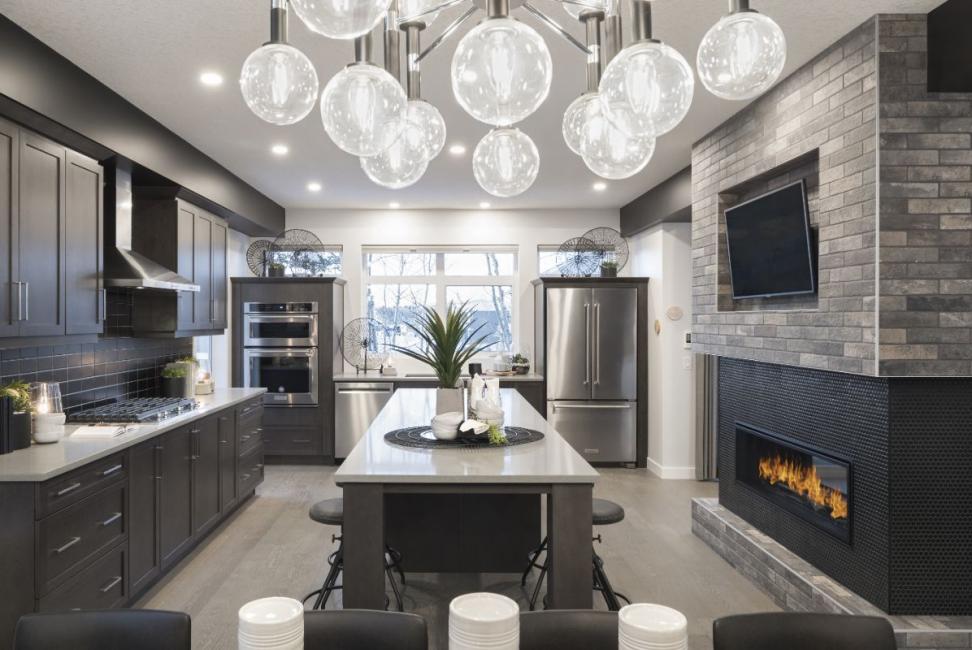 Luxury Comes Standard
As a family-owned and operated home builder, Luxuria Homes prides itself on constructing exceptional homes and building lasting relationships with its clients. Luxuria's promised difference lies in the affordable luxury built into the company's standards from the very beginning. With an exceptional design team, custom plans and high-quality craftsmanship, you can rest assured your new house will be one you and your family will be proud to call home.
Get Inspired
Located at 420 Legacy Way SE, the Rivo features endless possibilities for customization. From your dream home office to the perfect kitchen, this model was engineered to satisfy even the most discerning of homeowners. Standing tall at 2,479 sq ft, the Rivo showhome includes 9' foot ceilings, an innovative floorplan, and select Luxuria Homes upgraded finishings. With so much design inspiration, Luxuria Homes is your homebuilder choice for accessible luxury living.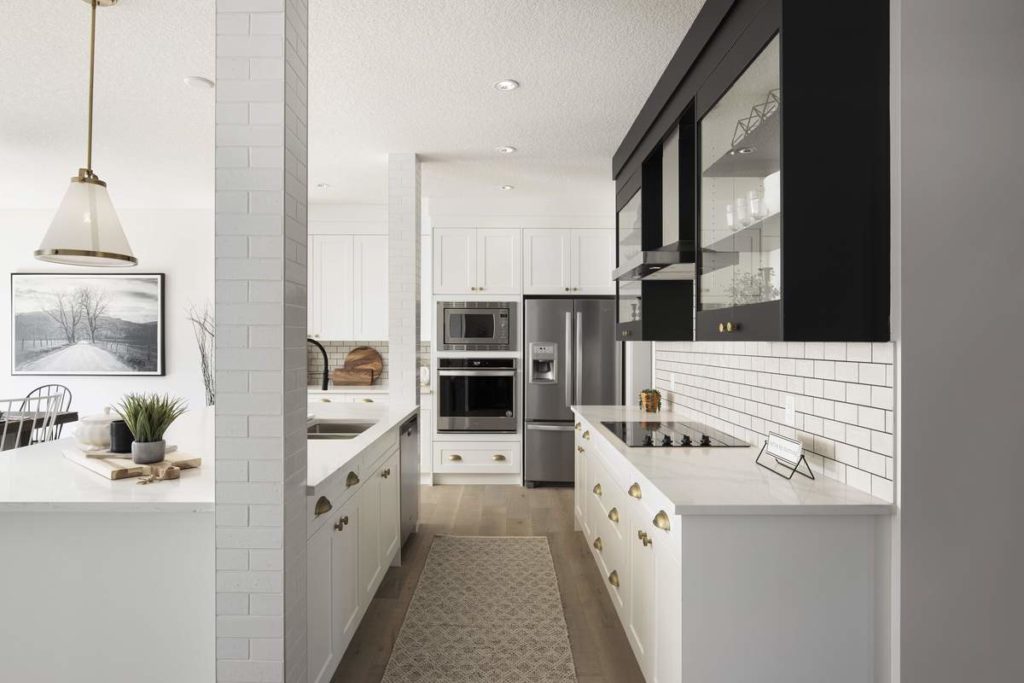 Trusted Builders to Bring Your Home to Life
As one of the most established home builders in Western Canada, Sterling Homes has been building homes for over 70 years. With an exceptional attention for even the smallest details, Sterling Homes is known for its solid craftmanship and environmentally responsible building practices. What's more, the company has been recognized by the Alberta New Home Warranty Program for over 30 consecutive years!
Homes for Family Life
Located at 416 Legacy View SE, the Pierce home model is another great showcase of Sterling Homes' years of home building experience. Bright, open, with a large selection of available finishing touches and stainless home appliances, this showhome offers a glimpse into how South Calgary living can help your family truly live life to the fullest while enjoying the 2,377 sq ft of available space within walking distance from Legacy's award-winning community amenities.
Homes Built Right
Having built over 10,000 homes is Calgary since 1992, Trico Homes never ceases to amaze. As Western Canada's only Certified B Corp home builder, the company dedicated to Doing Well by Doing Good. As a Certified B Corp, they are held to the highest construction standards and areevaluated according to rigorous international standards of corporate responsibility, public transparency and legal accountability. This means that as a homebuyer you are choosing to support a company that is dedicated to balancing purpose & profit so you're bound to receive exceptional customer service, outstanding building quality, and one of the best home model selections on the market.
Room to Breath and Grow
Located at 25 Legacy Woods Circle SE, Trico Homes' Stanley model showhome demonstrates the best of what the company has got to offer: 2,703 sq ft, three-car garage, 3 bedrooms, 2.5 bathrooms, a bright and spacious kitchen with an oversized kitchen island and so much more. Extra high ceilings of the upper floor contribute to the feeling of roominess and allow even more air and light to enter the perfectly laid-out living space.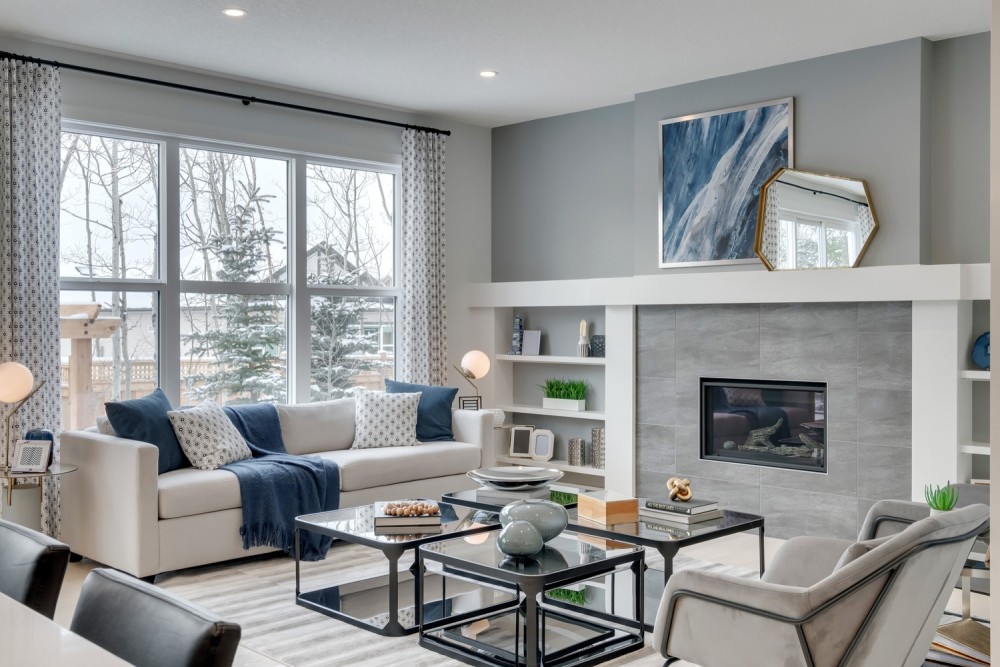 Trusted Homes to Fall in Love With
As a partner to WestCreek Developments – the developer of Legacy – WestCreek Homes has built its reputation by delivering quality products, excellent craftmanship and unique home design solutions. With over 20 years of home building experience and 30 years of land development, WestCreek Homes builds exceptional homes designed to complement and further enhance your lifestyle and the community you live in.
Fully Loaded with Only the Best
Located at 17 Legacy Woods Circle SE, the Windridge model is a 2 storey showhome featuring 4 bedrooms, 2.5 bathrooms, a double garage and overall square footage of 2,626 sq ft. Boasting large room sizes to accommodate all family lifestyles, stainless steel Whirlpool kitchen appliances, and 24' deep garages for larger vehicles and ease of access, this model truly aims at matching all of your family needs. But what better way is there to experience the perks of building with WestCreek Homes than by booking a private viewing appointment with the builder's sales centre.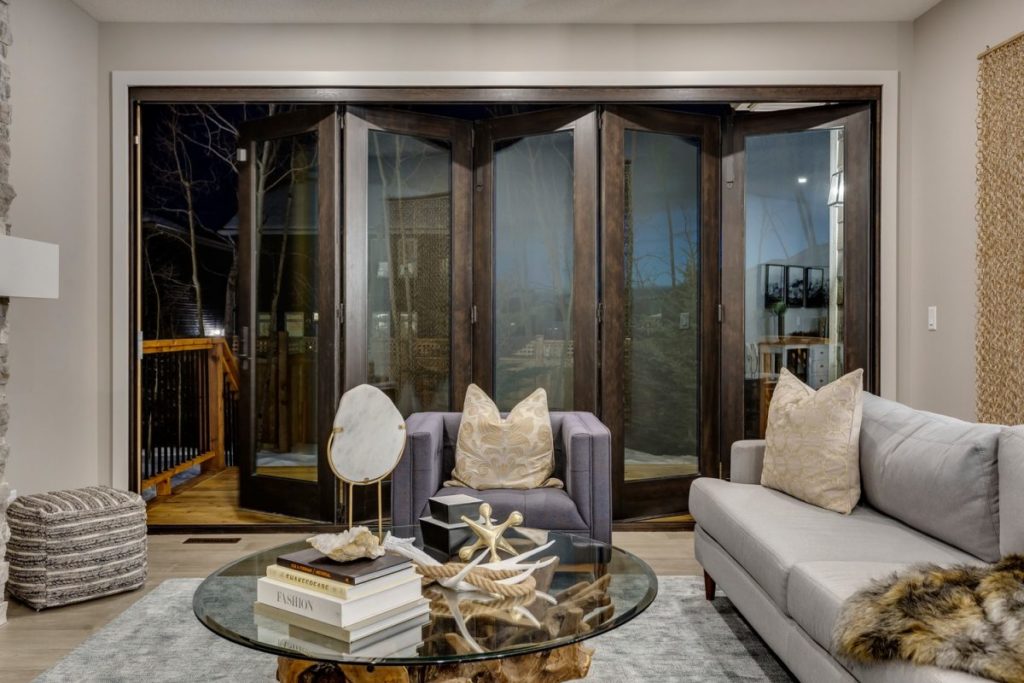 Welcome to Your New Home in South Calgary
Reach Out To Us On Social Media