With Spring right around the corner, it is the perfect time to discover the many new and exciting things to do in South Calgary for you and your family. From spending time rediscovering the great outdoors, to a family night on the town, the possibilities are endless.
Fish Creek Park
Located just 10 minutes from Fish Creek Park, the community of Legacy offers unparalleled options for outdoor enthusiasts and with Pine Creek Valley – 300 acres of environmental reserve – just to the south, the beautiful natural setting is guaranteed to be a part of the community forever. This means the land can never be altered or developed, ensuring that the reserve remains a beautiful part of the community forever.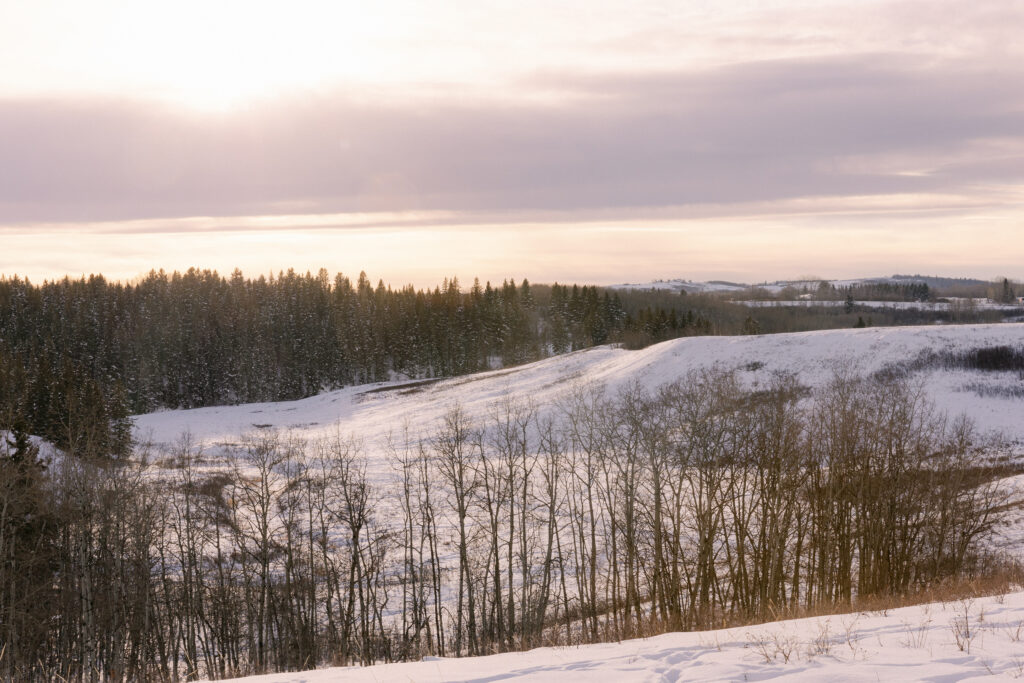 Biking
Why not hop on your bike or head for a walk on the 15km of scenic pathways that wind through the Legacy community past ponds, green spaces and the ridge overlooking Pine Creek Valley? You can travel from one end of the community to the other without ever having to leave a path. If spending time outdoors is what you love to do, then Legacy is the ideal neighbourhood for you and your family.
Playgrounds
Whether the playground is your destination or a place for an impromptu break, stop by for some activity, and you're more than likely to see a friend while you're there!
For the younger community members, playgrounds are a staple of everyday life in the Summer. Finding one that offers safe and accessible fun for children of all ages, these playgrounds are popular hubs for community activity. They create a relaxed space in which residents can connect and interact. New friendships are formed, and you can foster a sense of community. Legacy for example currently features five state-of-the-art playgrounds, each in a different colour, equipped with rubberized surfaces, that are guaranteed to be a hit for all ages.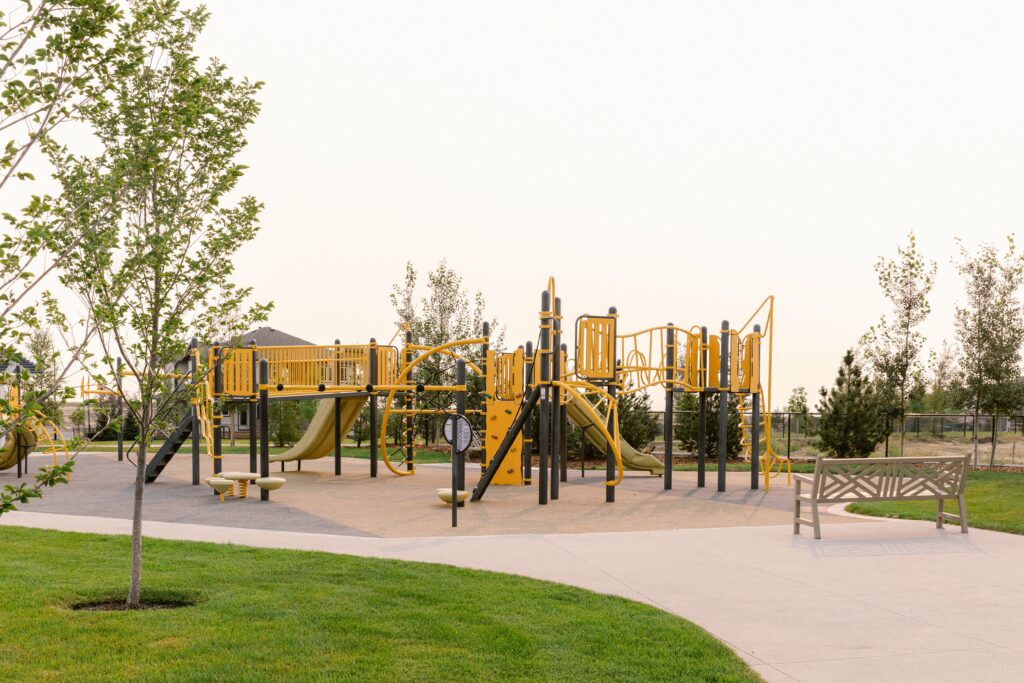 Art and Public Spaces
In 2016 the community of Legacy welcomed its first public art piece, Jane Seymour's Open Hearts sculpture. It symbolizes the act of caring for others, and is a beautiful representation of friendship, togetherness and community. Not far from the Open Hearts sculpture, Legacy also has its iconic Wolf Sculpture, Winds sculpture, and a sundial.
Residents of Legacy can also enjoy outdoor firepits, skating rinks, murals and one of its latest editions, a community garden. The community garden, managed by the Legacy Resident's Association, was developed with the goal of increasing biodiversity, beautification, and community involvement.
Legacy is a close-knit community, made up of a diverse collection of residents who share friendship, connection, and compassion towards one another. Run by residents of Legacy, the Residents Association and Community Association organize four-season recreational, cultural, educational, and athletic activities for all ages to enjoy.
Home is where the heart is., and a great neighbourhood can play an important role in overall quality of life which can help you truly live life to the fullest.
Embrace the endless possibilities that communities, like Legacy, in South Calgary have to offer. Embrace the beautiful weather and discover the South East! Discover the many riding paths or make a quick escape out to the mountains for a day. Drive further South down to Okotoks for a baseball game or check out the other surrounding charming small towns Alberta has to offer. South Calgary has it all for families looking for fun and adventure!