Welcome the newest addition to your neighbourhood: exciting dining, shopping and essential services in the brand new Legacy Village.
Join us for a fun-filled day of free food, refreshments, face painting, balloon artists, an inflatable obstacle course and more! The festivities take place Sunday, Oct. 6 from noon – 3 pm at 47 Legacy View SE. Open now, you can find a range of new businesses in Legacy Village including:
Icon Dance Studio
Fitness 1440
Kumon
Blossom Heights Child Care Centre
Wiseman Barbershop
Legacy Family Dental
Legacy Allstar Pharmacy
Medistar Family Practice Walk-In Clinic
Domino's Pizza
Deagla Restaurant Ltd. (Shwarma)
Tail Blazers (Pet supply and photography)
Star Liqour
Sweetie Nails & Spa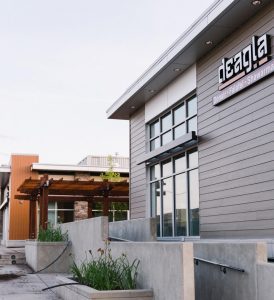 With close to 60,000 sq. ft. of retail space planned, Legacy Village is where Legacy residents like you can find easy access to the everyday things you need close to home. Coming soon to Legacy Village: your new neighbourhood pub (watch for details coming soon!).
When you head down to Legacy Village, check out our I Love Legacy Heart-Lock installation for a chance to win a $500 WestJet gift card or one of four prize packages from local Legacy vendors. Just write your Instagram or Facebook handle along with why you love Legacy on a heart tag and attach it to the structure, then follow us on Instagram (@WestCreekDevelopments) or Facebook (@CalgaryLegacy). See full contest details at ILoveLegacy.ca
Experience Township in 2021
Legacy has even more to look forward to thanks to plans for a new 300,000 sq. ft. mall in the Township development project from Royop Development Corporation. Township will span more than 60 acres with everything from residential, office and hospitality to shopping, dining and entertainment – but the first phase includes things Legacy residents can really start getting excited about.
Scheduled to open in April 2021, the initial phase brings a Sobeys, Winners, buybuy BABY, Bed, Bath & Beyond, Bright Path, Starbucks, dining options like Canadian Brewhouse and A&W, and other services like spas and childcare. The development itself will feature plenty of community-inspiring elements like public art, murals, outdoor fireplaces and space for neighbours to gather and get to know each other.
Unlike anything the city has seen before, Township is a deeply important project for Royop Development Corporation and aims to bring excitement and opportunity to south Calgary for decades to come.
"Township will be a complete community with a heavy focus on celebrating local businesses, providing everything a Calgarian would want in one place. It's not just a spot to shop, but a hub where you'll want to try the latest in boutique fitness or catch up with friends at your favourite craft brewery," said Jeremy Thal, Royop's president and CEO. "From pop-up farmers' markets in the summer to outdoor public skating rinks in the winter, we'll be bringing the community to life all year long."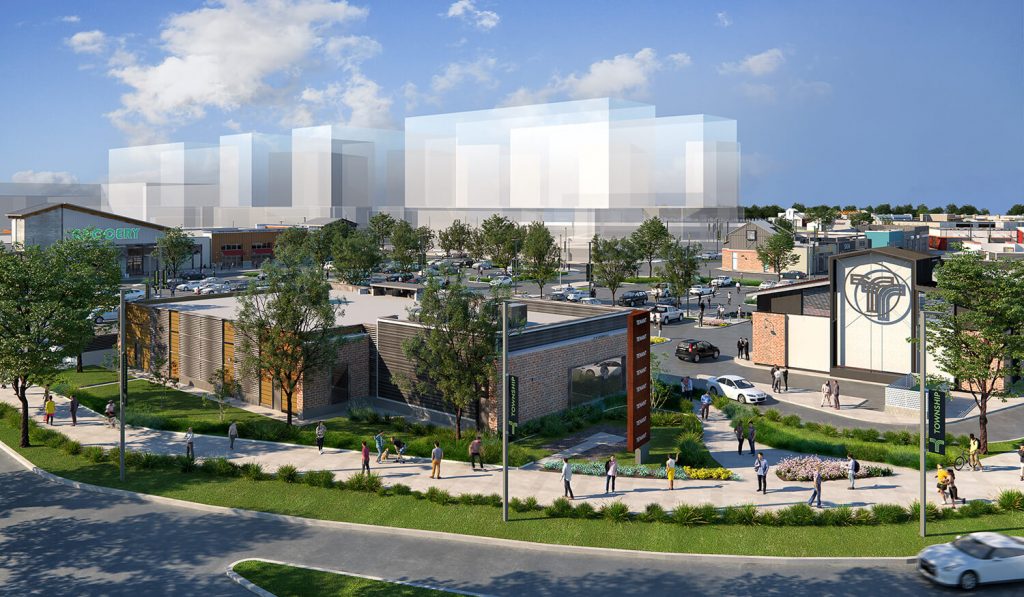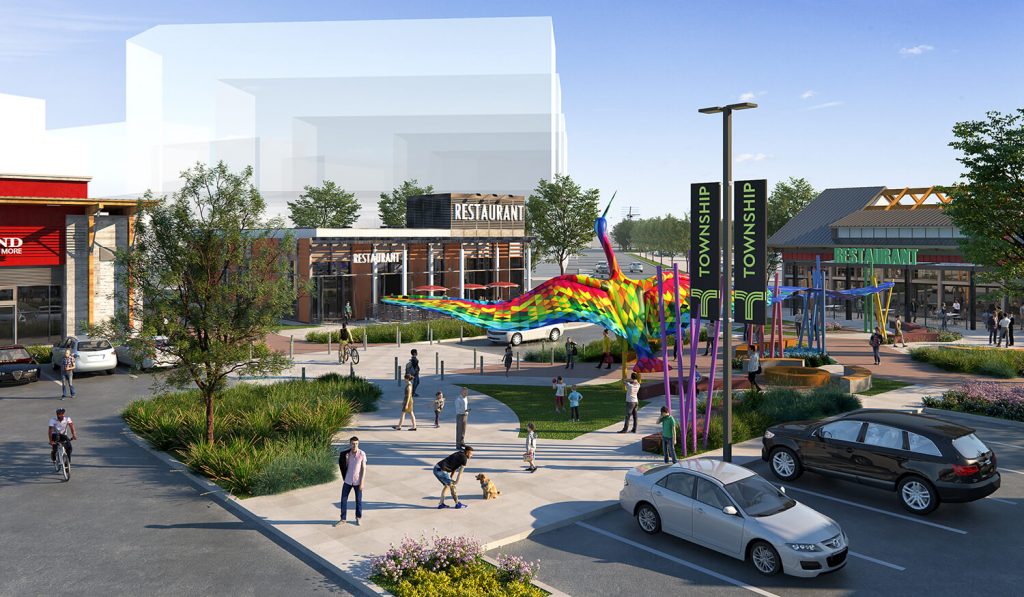 Have you been to Legacy Corner?
Serving the community of Legacy for years now, Legacy Corner offers a range of options for food and shopping. You can spend some time in Tim Hortons, pop into Bone and Biscuit to find treats and toys for your pooch, grab a pizza from Little Ceasers, and hit the gas station and convenience store at Petro Canada. You also have local services here like the Legacy Veterinary Clinic, Legacy Barber, Legacy Dental Care and the Fine Dry Cleaners.
Be sure to mark Sunday, Oct. 6 from noon – 3:00 pm in your calendar and join us for free food, refreshment and festivities at the Legacy Village Grand Opening. See you there!